Description
---
A user tries to log in to PaperVision Enterprise, but when connecting to the website they view the following: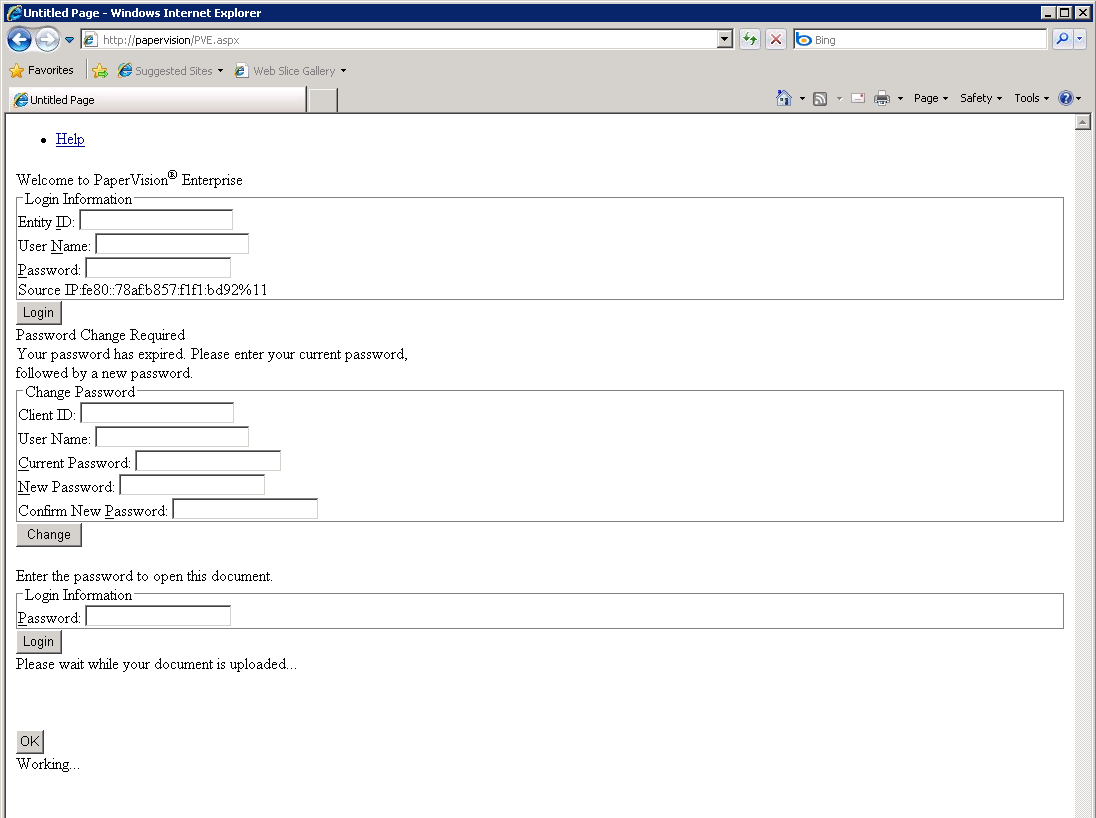 Summary
---
This error is isolated to Windows Server 2008 and is generated because the server roles are not functioning properly.
To resolve this follow the steps below:
Uninstall PaperVision Enterprise.
Remove the Web Server (IIS) and Application Server roles.
Reboot the server.
Install the Application Server Role.
Install the Web Server (IIS) role.
Install and configure PaperVision Enterprise.